Infomap GPS Machine Guidance is the Uk's foremost Prolec approved 3D GPS system Distributor and Service Agent.
Through our company we can offer an end to end service, from sales, installation and calibration to on-site support and training
Infomap GPS Machine Guidance is unique in the fact that we can also conduct site surveys, and have the expertise to translate design plans into full "dig ready" Digital Terrain Models (DTM) – allowing you to dig to plan, 1st time every time.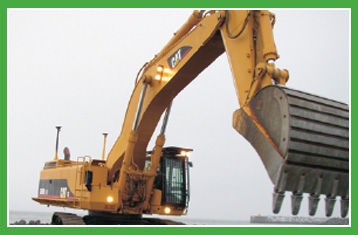 GPS machine guidance can increase productivity in a number of ways:
Faster, more efficient use of Plant
Shorter working cycles
Reduced re-handling of material
No unnecessary over digging
Decreased fuel costs
Less environmental impact
Reduced surveying and setting out costs
Requires less staff present within the vicinity of working Plant, improving work place safety
Dig to plan 1st time, every time
Applications for GPS Machine Guidance include:
Mass Excavation, Landscaping and General Earthworks
Drilling and Piling operations
Road Construction
Grading
Trenching and Ditching
Breakwater Construction
Waterway Maintenance
Dredging and Quarrying
Working for major clients as Chartered Land Surveyors we draw on over 35 years experience. We have substantial knowledge of GPS systems and Digital Terrain Mapping; allowing us to tailor our services to suit the needs of you, the customer.